Welcome to the official Made in the Midlands Awards 2017, our 8th annual awards event.
Join us as we celebrate the success of our members over the past 12 months, recognising outstanding success from our region's manufacturing heroes. The Made in the Midlands Awards 2017 is all about promoting your achievements amongst your peers and the wider Midlands engineering and manufacturing community.
It is also a fantastic networking opportunity for all members to build new relationships and share best practice.
Order of Proceedings
The program of events has changed slightly this year, as we include insightful talks from fellow members as well as our official Speaker Lord Mike Whitby. A full order of proceedings will be published here shortly.
How much does it cost to attend?
The event is FREE to attend for Made in the Midlands members, Manufacturing and Engineering businesses and companies with a vested interest in manufacturing including: buyers, purchasers, procurement teams, official partners and sponsors.
Book your FREE tickets now
Tickets are limited and going fast - book yours today through this page!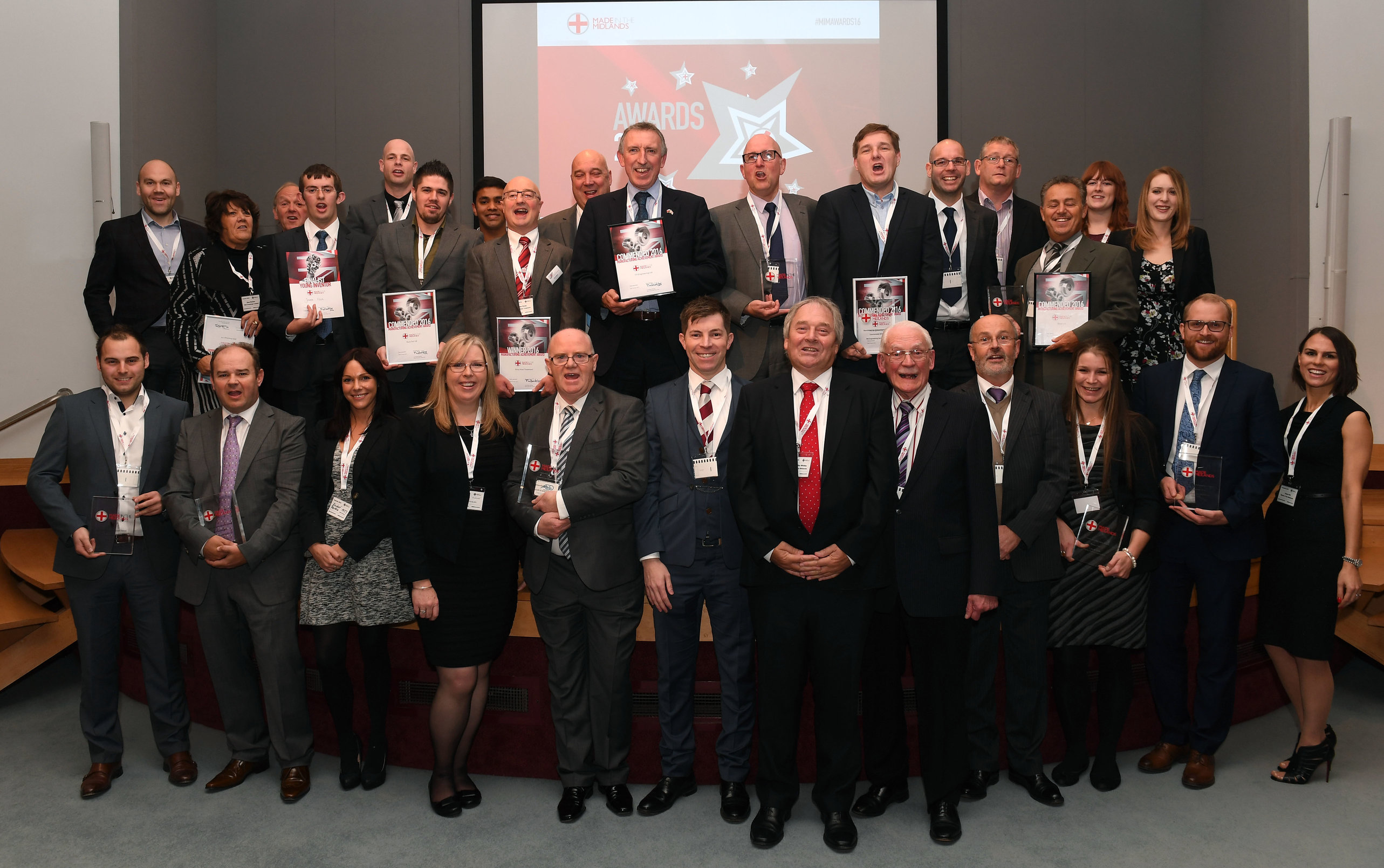 We offer a range of sponsorship opportunities and to make an enquiry please contact us on 0330 088 9618. 
Order of Proceedings
The program of events has changed slightly this year, as we include insightful talks from fellow members as well as our official Speaker Lord Mike Whitby alongside the official Awards presentation:
09.00 - 10.00 = Registration/Breakfast/Networking
10.00 - 10.15 = Move to Awards Presentation room
10.20 - 10.25 = Welcome from MIM Director Charles Addison
10.25 - 10.35 = MIM in 2017 - Our Impact - video
10.35 - 10.50 = 'Making the Most of MIM' Panel hosted by MIM President Chris Greenough (Inc. Martin Dinsley of DURA Automotive, Matthia Meyer of Heller Machine Tools and Liam Conway of Control Energy Costs)
10.50 - 11.00 = Lord Mike Whitby (The Future of Manufacturing in the Midlands)
11.00 - 12.00 = Awards Presentation
12.00 - 12.10 = Closing from MIM CEO Jason Pitt
12.10 - 13.00 = Networking and photo opportunities
* Order of proceedings may be subject to alteration