Find out how to add content to your virtual exhibition stand by watching our latest loom video here. Or continue reading to follow our step by step guide.
1. Login to your microsite and head to virtual expos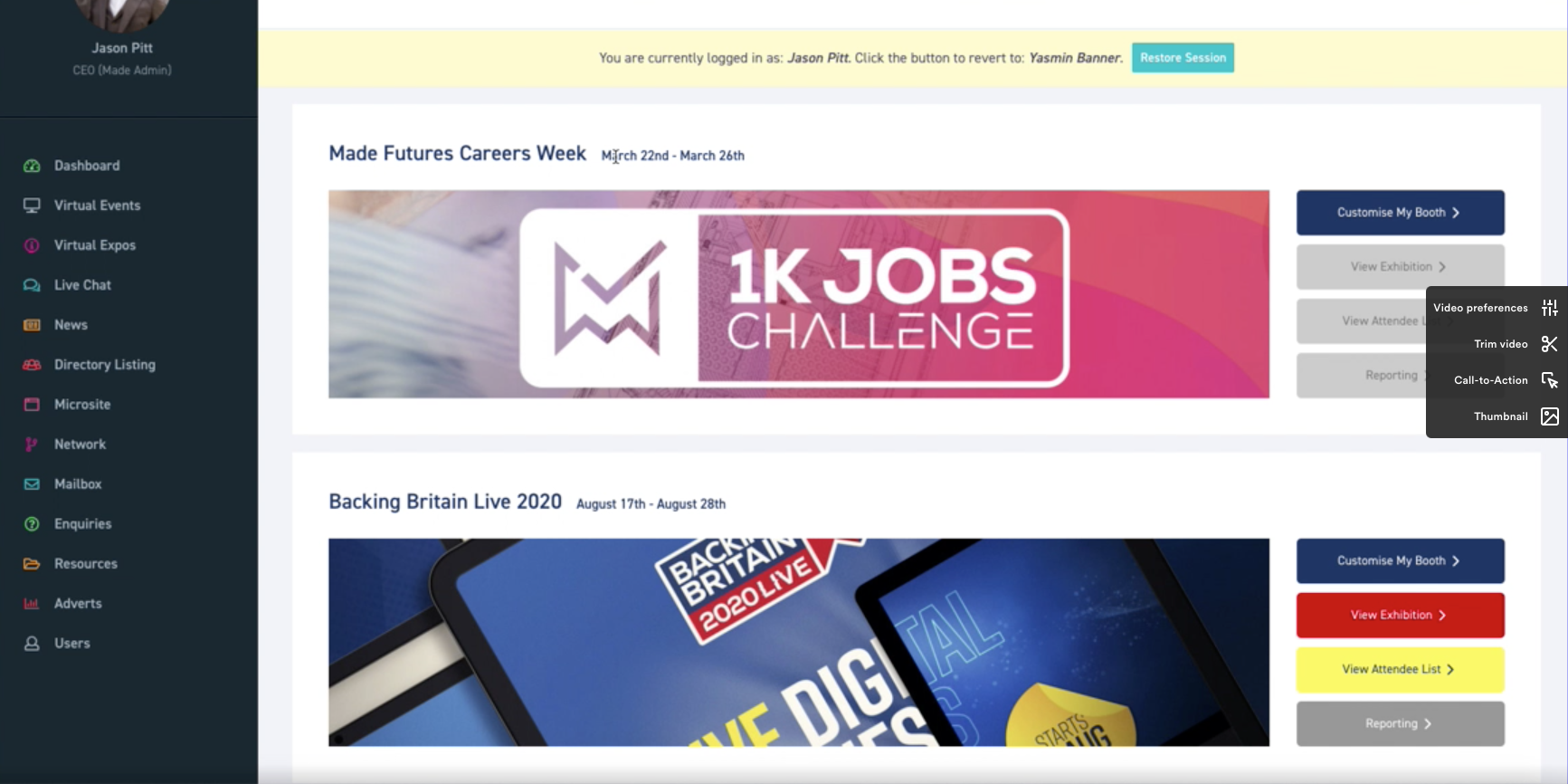 2. Click customise my booth and add your content to each stage. Make sure to press save changes before you leave the page!