About Us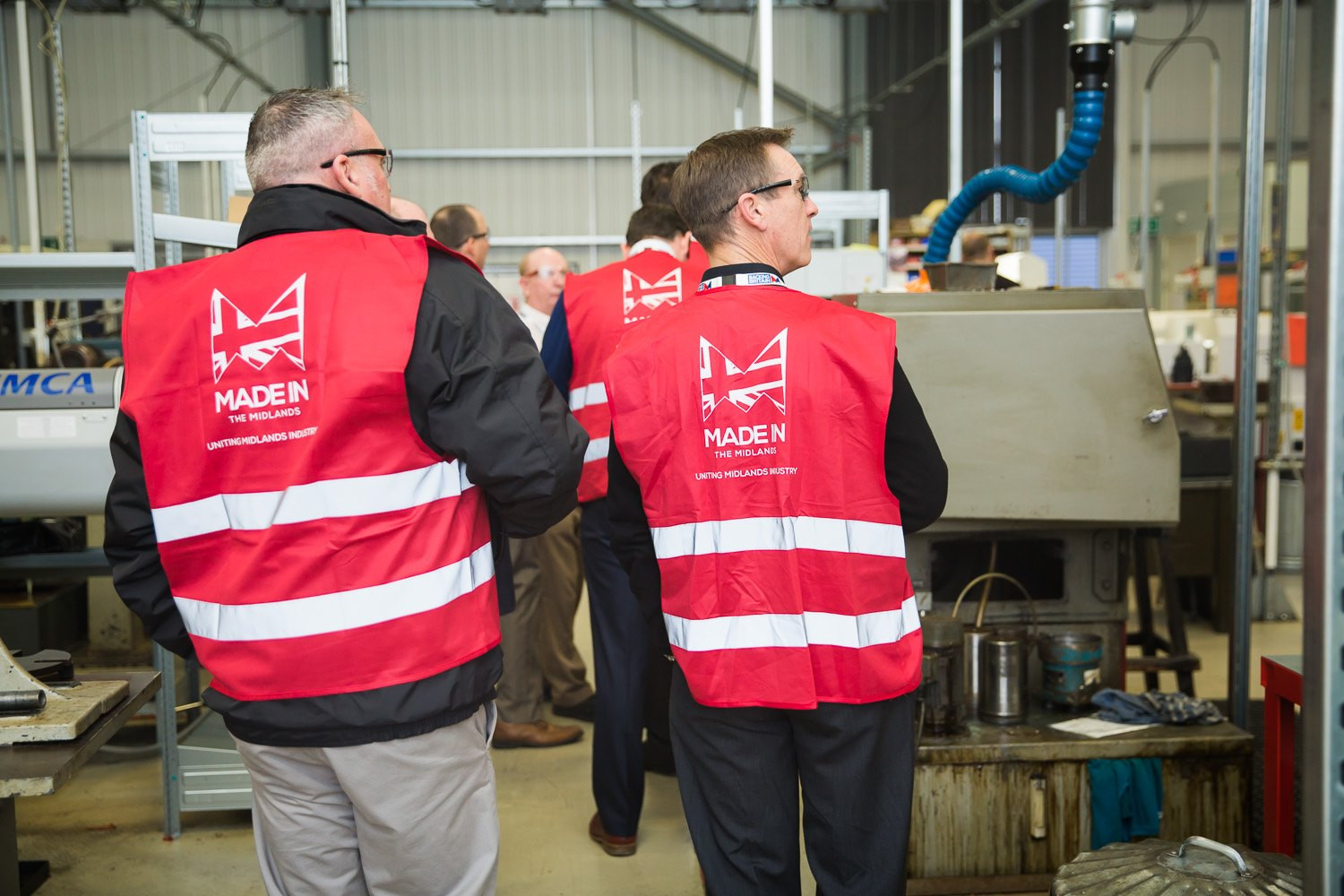 Made in the Midlands, part of the Made in Group, exists to champion and promote UK Manufacturing. This community, along with Made in Yorkshire and Made in London, originated in 2009 as a simple pledge signed by the Managing Director's of manufacturing firms to do 3 things:(1) to open a channel of communication within local firms to source and supply locally where possible, (2) To upskill and reskill workforces, and finally (3) To promote good news from manufacturing businesses in order to counteract the adversity in the media that ultimately undermines confidence.
The group is now the largest private manufacturing network in the region, representing more than £120bn of UK manufacturing, which consists of 500 firms with a turnover of £2m+ a year. 85% of the group are owner-managed SMEs focused on collaboration and networking.
With 5 membership packages ranging from "Digital" to "Platinum" - we provide a wide array of services to suit all forward-thinking Midlands manufacturing and engineering firms. From SMEs to OEMs, tier-one suppliers, and global industry leaders - you can find the benefits to suit your company HERE.
Our aim is to promote, inspire and share best practices throughout the UK manufacturing industry, to give you a finger on the pulse of what is happening locally and nationally in our manufacturing ecosystem, regardless of what manufacturing vertical you specialise in.
What we do - Digital Services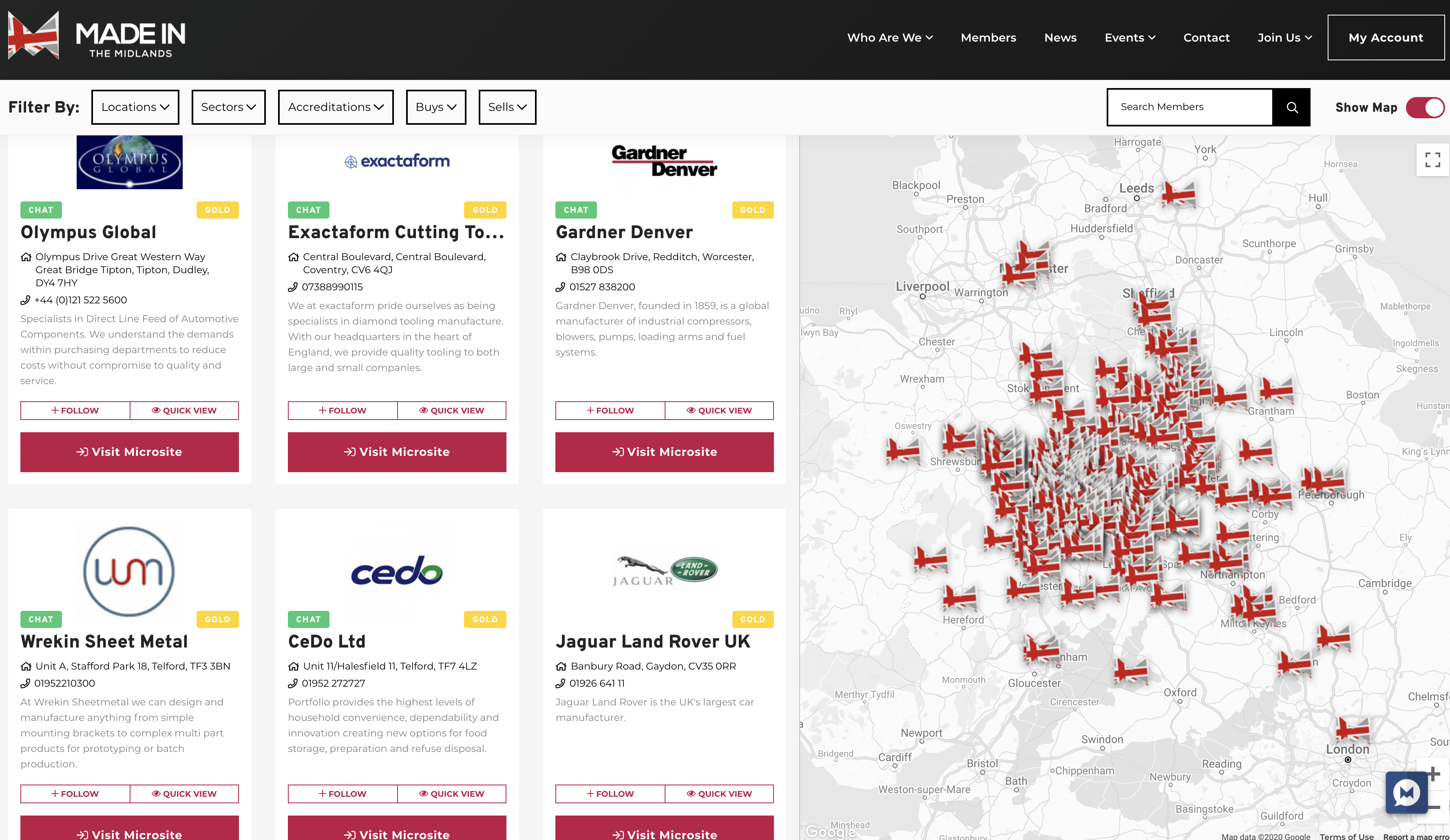 A membership with Made in the Midlands is the most efficient way to raise your online profile, share company news and nurture your reputation within the manufacturing community.
Alongside having a Directory Listing in the no. 1 ranked website for "Midlands Manufacturing" on Google, members also receive a bespoke HTTPS secure microsite, a multi-domain SEO strategy that compliments their current operations, Live Chat functionality for seamless communication with customers, and a high-traffic medium (the "News" section) for their content marketing and articles. Share of voice = share of opportunity. Members can upload unlimited news and comms throughout the year which are in turn shared out across our social networks within in excess of 30k followers.
You will be given the tools to make the most of this platform through one-to-one training and frequent webinars.
Events and Networking
Made in Group is renowned throughout the UK manufacturing and engineering community for hosting leading virtual and physical events. From sharing best practices to making business-changing connections with local industry leaders, networking, and social events - we host a format for every occasion.
Social Events: Made in Group is set apart from other groups by the strong bonds which exist throughout companies in the membership - with the likes of "Summer Drinks", annual Christmas parties, and more, these facilitate the chance for genuine friendships to be built. After all, people do business with people and we value the importance of face-to-face interaction with other like-minded company leaders.

Backing Britain 3.0 Face to Face Taster Events:

Join us for monthly in-person events at state-of-the-art hospitality venues in the Midlands and Yorkshire regions. To celebrate the hard work and dedication of manufacturers who worked tirelessly throughout the course of the COVID-19 pandemic, these events will feature an awards ceremony for the 'Manufacturing Heroes' title. Each of these events will give you the opportunity to sponsor and the first drink is on us!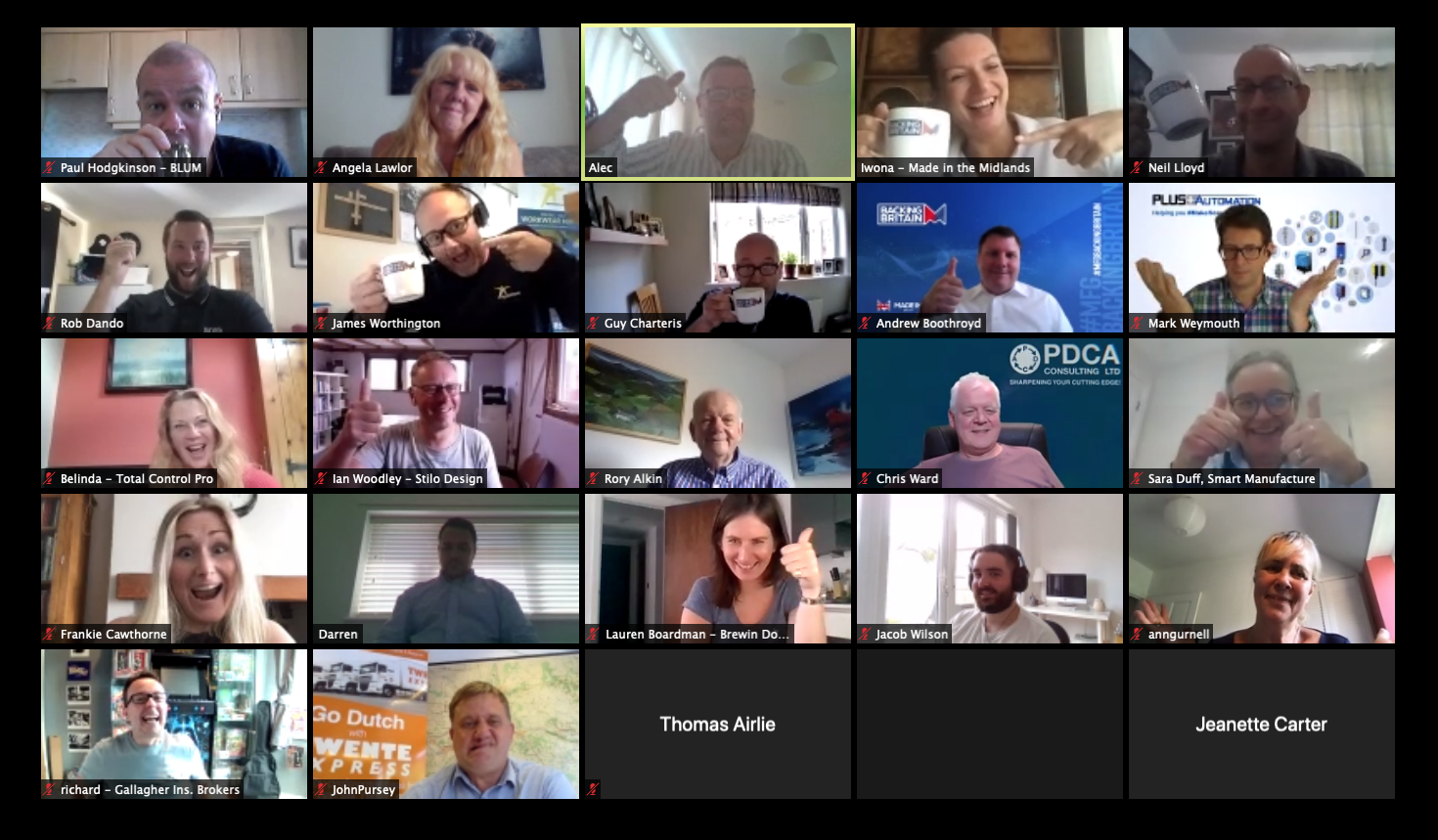 Virtual Drinks: A "speed networking" type format - these social events offer you the chance to build relationships with business leaders you may have never come into contact with, whilst having a lot of laughs along the way. This has helped keep the sector connected throughout the pandemic and has offered manufacturers a new way to network.
Backing BritainVirtual Breakfast Mornings: Backing Britain Virtual Breakfast Mornings gives members the chance to connect with relevant key figures within the industry, through a new 'member match tool' that uses artificial intelligence to unify data and segment members by roles. With up to 3 hosting speakers taking part in each bi-weekly event, you have the opportunity to hear from a multitude of experienced professionals within UK manufacturing in a 90-minute online event.
Made Angels: Soon to be physical events in the format of a lunchtime meet-up, "Made Angels" is a cluster for members to meet with like-minded business leaders who are looking to invest and acquire other businesses. Members who are looking to do this can now meet up regularly with other investors, to network and connect with fellow members who are looking at succession plans.
Made Masterclasses: Every month you can join The Made in Group Digital Specialists to learn more about contemporary industry challenges and discuss solutions with fellow members. Combining knowledge and networking, you will also have the chance to network with your fellow members after the presentation.

Made LIVE TV: The Editors Pick:

Join us every other week as we welcome a guest star editor from the Made in Group membership to discuss their favourite articles published on the Made in Midlands and Made in Yorkshire platform. LIVE across the Made in Group social channels, our guest editor will discuss the compelling stories based around a relevant topic with the manufacturers who published them.
You can find out more about the virtual events we hold by clicking HERE.
Exhibitions:
Backing Britain
The advent of social distancing which 2020 brought with it meant that this year - in an unwavering desire to keep UK industry united - Made in the Midlands invested in and developed its own virtual exhibition. The first of its kind for the sector on this scale, this included all of the best parts of a physical show but with the measurability and accessibility of a virtual event. Find out more about Backing Britain HERE.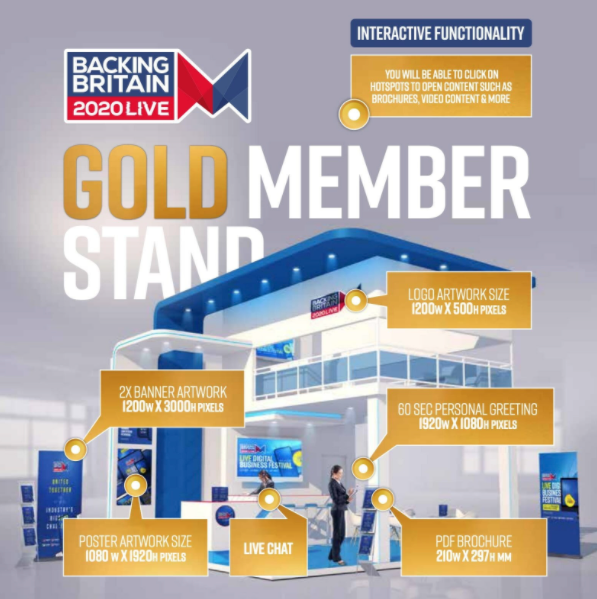 Made Futures
Launched in 2021, Made Futures is a virtual careers exhibition to promote manufacturing as a career of choice to the next generation. With an already prominent skills gap in the UK coupled with many people losing their jobs due to the pandemic, Made Futures saw hundreds of job seekers connect with numerous manufacturers through virtual stands and apply for roles through a centralised jobs board and virtual careers fair. Manufacturers struggle to be accessible to potential job seekers and the process is riddled with recruitment that costs our members a fortune in fees. If you can take on a new member of staff through Made Futures without having to pay a recruiter, you could pay for your membership several times over.
All Made in Group members were given the opportunity to support UK jobs and champion manufacturing as an "Industry of Choice" for the next generation. Find out more about Made Futures HERE.