Made in the Midlands evolved out of an editorial campaign in the pages of Business Report a regional business publication. The campaign existed to challenge the erosion of British industry through a succession of poor decisions by UK government and financiers, our campaign revolved around a pledge signed by manufacturers to open a channel of communication with local firms, take on apprentices and export to new markets.

The Made in the Midlands supplement became so large that it quickly dominated the newspaper, the final edition of Business Report was a mere 4 pages wrapped around a 36 page Made in the Midlands supplement.
In 2012 the Made in the Midlands dropped the 'campaign' name and is now referred to as just Made in the Midlands. Our roots, however, have remained intact, we are here to challenge the status quo about how people think about British industry and ensure the sector is connected and informed.

Today Made in the Midlands is the fastest growing membership groups in the UK with more than 500 members.
Our credentials

Made in the Midlands works with some of the largest OEMs and tier-one suppliers and many of the Midlands and Yorkshire SME base.

We sit on the All Party Parliamentary Manufacturing Group which aims to give politicians a rounded view from industry.

In 2017 we launched a campaign to make UK industry more inclusive, working alongside Baroness Burt of Solihull the former Equalities shadow minister we developed a series of workshops around the themes of diversity in the workplace and mental health first aid, it is well documented that inclusive employers are up to 22% more productive.

Our non-executive Chairman is Lord Whitby of Harborne a well know supporter of British industry and former leader of Birmingham City Council. Lord Whitby.
We provide members with these core services
Digital
We provide all members with a microsite and blogging platform on the Made in the Midlands domain, this is a powerful platform which helps manufacturers share news, message other members and advertise on other members microsite.

Networking and best practice
We hold a number of networking events which are hosted at member premises, this helps members learn about each other's businesses, network and improve efficiencies in their own business.
Exhibition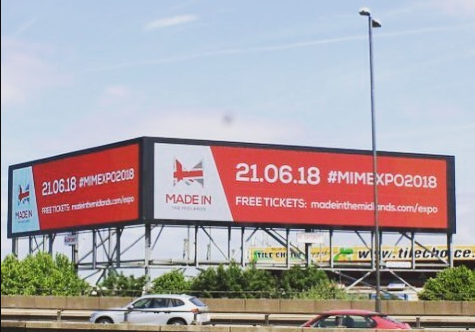 Our largest event of the year is based on a major exhibition at the Ricoh Arena in Coventry. Exhibitors include gold and silver members with more than 250 members showcasing their products and services. Each year the exhibition has grown and is now considered one of the largest dedicated shows for manufacturers in the Country.

Unlike other exhibitions, this is a community of like-minded people that come together for a large-scale show, there is activity throughout the year and all exhibitors can be connected with using the Made in the Midlands portal. This is not just a transactional exhibition, it really is a community coming together to support and showcase industry.