About Us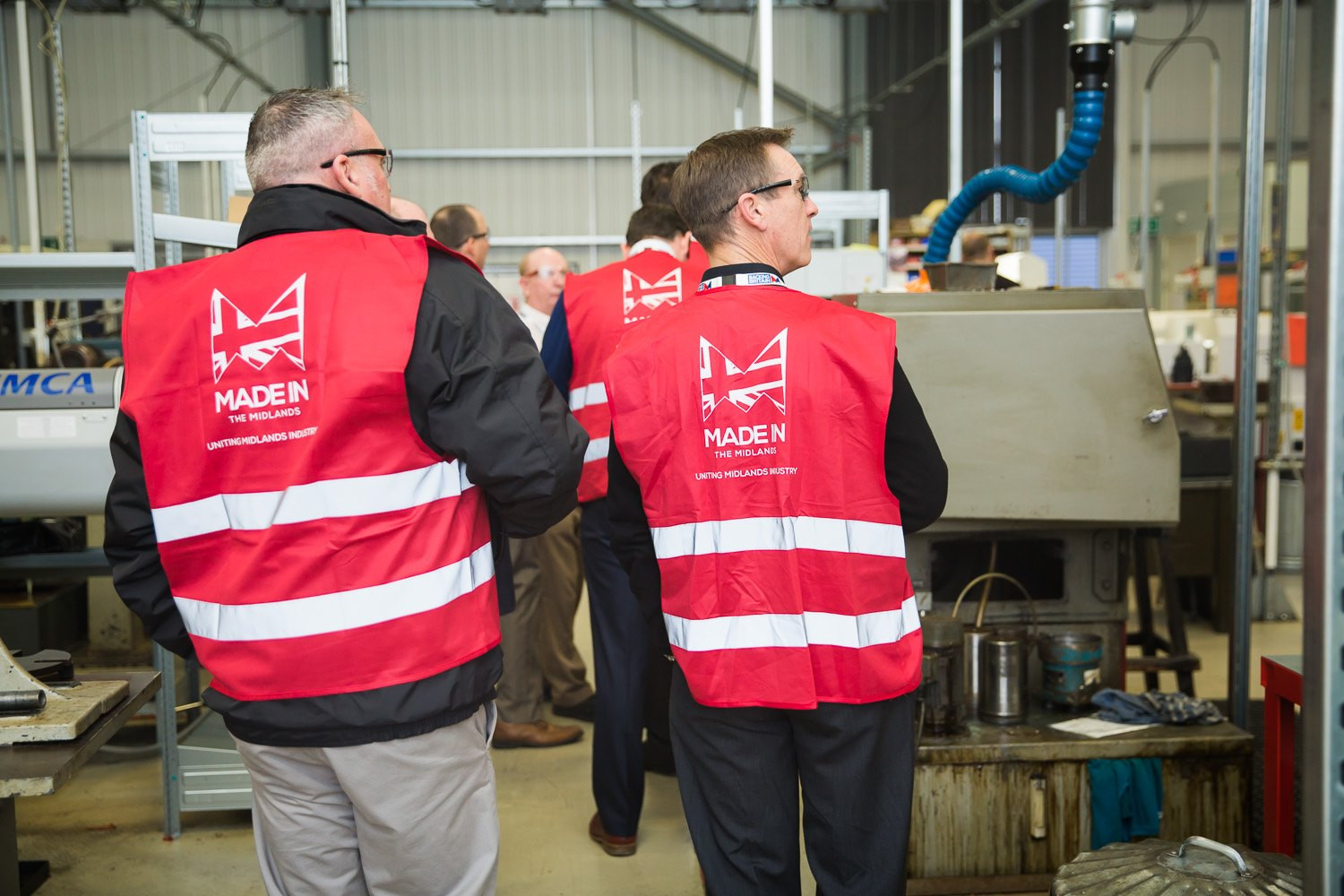 Made in the Midlands, part of the Made in Group, exists to challenge the erosion of British industry. This movement, along with Made in Yorkshire and Made in London, is based on a pledge signed by manufacturers to open a channel of communication with local firms, take on apprentices and export to new markets.
Launched in 2009, Made in Group is a private manufacturing network for the UK which now contains 500+ UK manufacturers including the likes of Portakabin, Schneider Electric, Jaguar Land Rover, Liberty, Rocol, Moog, Mazak, Siemens, PPG, etc.
With 5 membership packages ranging from "Digital" to "Platinum" - we provide a wide array of services to suit all forward-thinking Midlands manufacturing and engineering firms. From SMEs to OEMs, tier-one suppliers and global industry leaders - you can find the benefits to suit your company HERE.
Today, Made in Group are the fastest growing membership group in the UK. Our aim is to promote, inspire and share best practice throughout the UK manufacturing industry.
What we do - Digital Services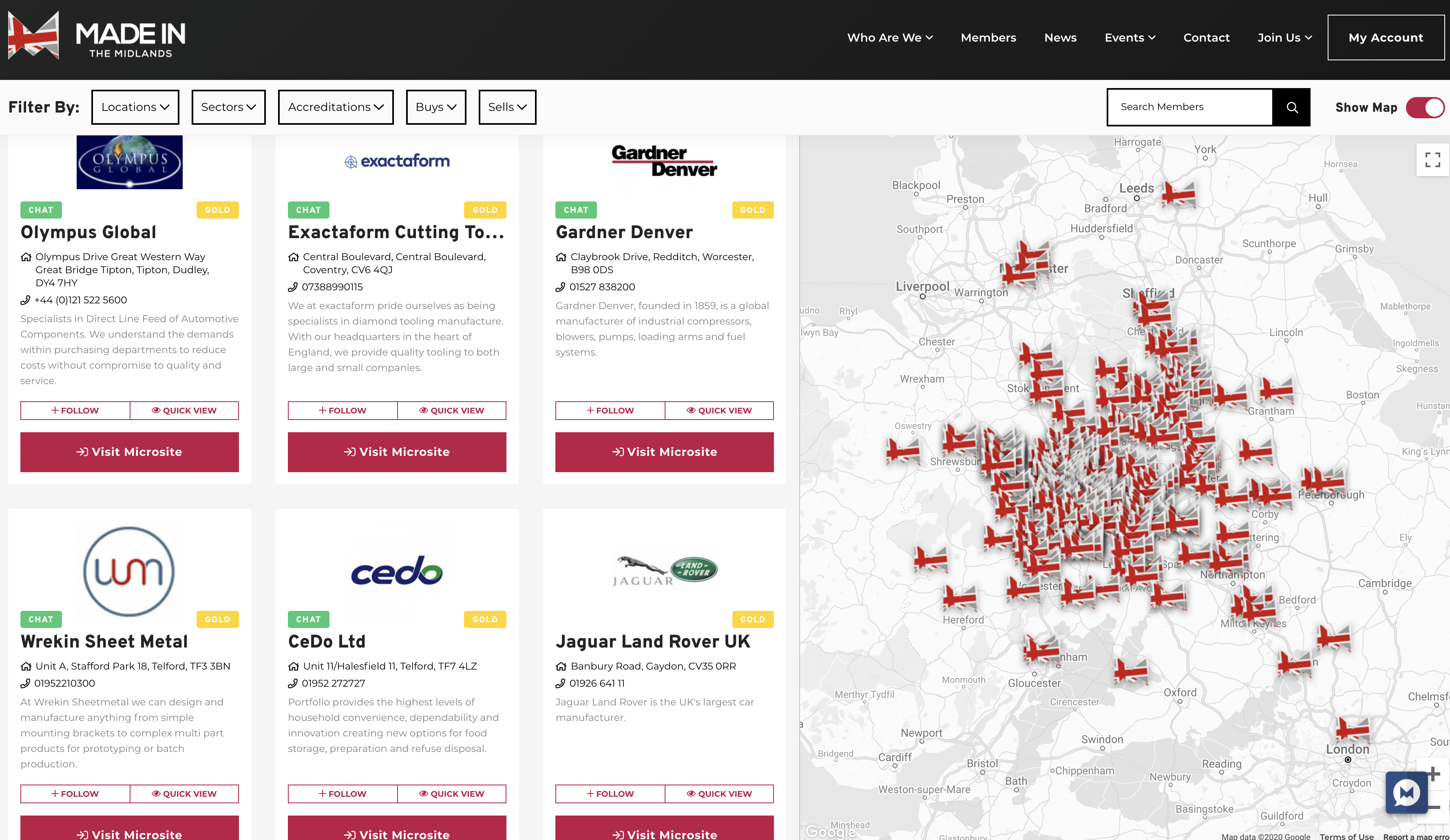 A membership with Made in the Midlands is the most efficient way to raise your online profile, share company news and nurture your reputation within the manufacturing community.
Alongside having a Directory Listing in the no. 1 ranked website for "Midlands Manufacturing" on Google, members also receive a bespoke HTTPS secure microsite, a multi-domain SEO strategy that compliments their current operations, Live Chat functionality for seamless communication with customers, and a high-traffic medium (the "News" section) for their content marketing and articles.
You will be given the tools to make the most of this platform through one-to-one training and frequent webinars.
Events and Networking
Made in Group is renowned throughout the UK manufacturing and engineering community for hosting leading virtual and physical events. From sharing best practices to making business-changing connections with local industry leaders and networking and social events - we host a format for every occasion.
Breakfast Mornings

: Delicious food, state-of-the art facilities and fantastic company amongst UK industry leaders; these events are hosted by our Gold members, in which you will be given the opportunity to take a factory tour and share best practice, before networking amongst 50+ others.
Social Events

: Made in Group is set apart from other groups by the strong bonds which exist throughout companies in the membership - with the likes of "Summer Drinks", annual Christmas parties and more facilitating these genuine friendships to be built.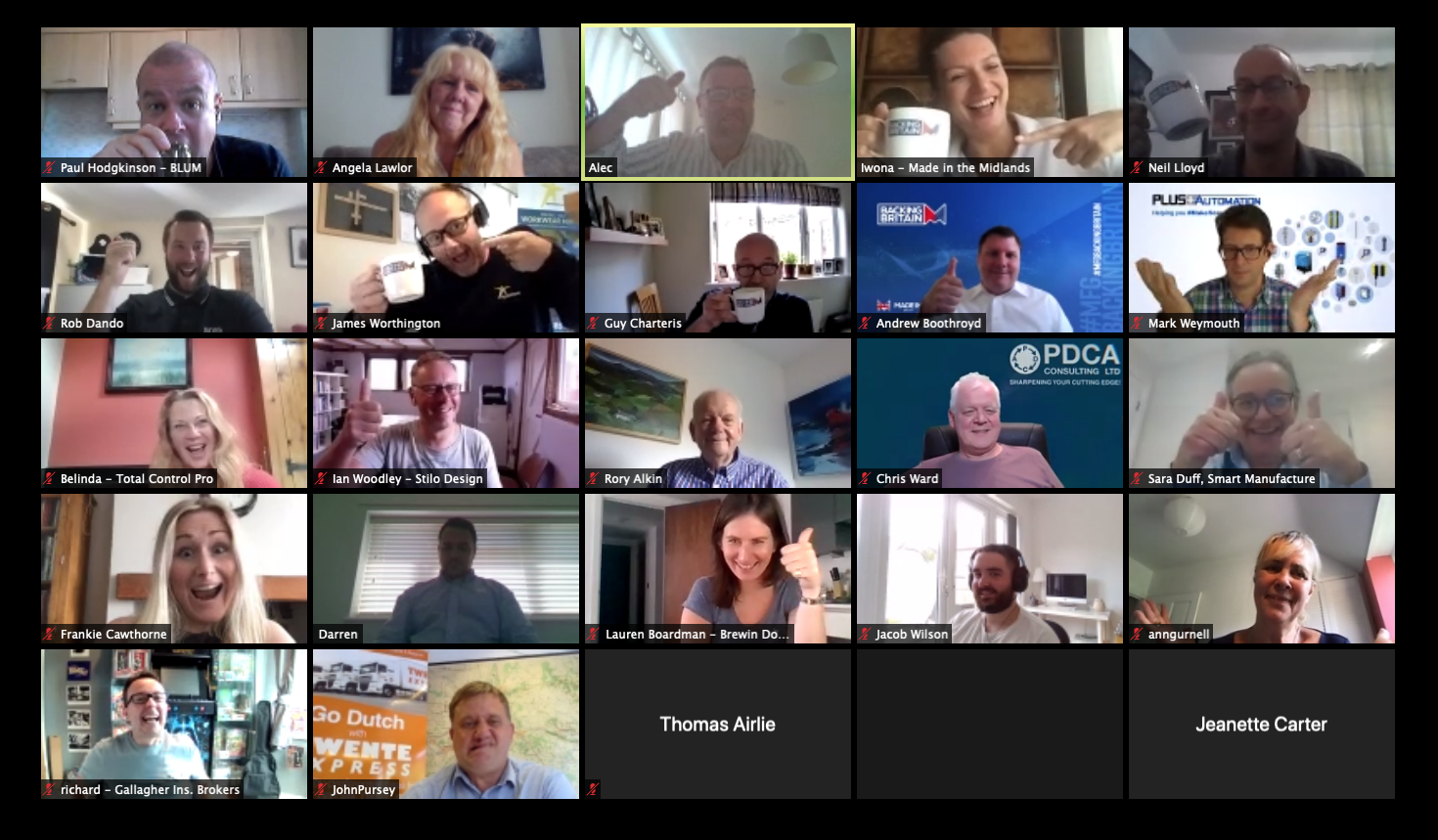 Virtual Drinks:

A "speed networking" type format - these social events offer you the chance to build relationships with business leaders you may have never come into contact with, whilst having a lot of laughs along the way.

Virtual Breakfast Mornings:

A digitalised version of our long-term member favourite events, these sessions allow for a member to host a presentation before all attendees give a 60-second pitch and then go off into smaller "breakout rooms" to network and share best practice.

Made Angels:

Soon to be physical events in the format of a lunchtime meet-up, "Made Angels" is a cluster for members to meet with like-minded business leaders who are looking to invest and support businesses, predominantly within British industry. Members who are looking for businesses to acquire or co-invest can now meet up regularly with other investors, to network and connect with fellow members who are looking at succession plans.

Made Masterclasses:

Every month you can join The Made in Group Digital Specialists to learn more about contemporary industry challenges and discuss solutions with fellow members. Combining knowledge and networking, you will also have the chance to network with your fellow members after the presentation.
You can find out more about the virtual events we hold by clicking HERE.
Exhibitions
Made in the Midlands understand more than anyone how important exhibitions are to the manufacturing and engineering industry. Our annual exhibition gives members and other industry-leading professionals a chance to network, share best practice and make business-changing connections.
Ricoh Arena and Elland Road played host to thousands of Midlands and Yorkshire (respectively) industry leaders who have been meeting for Made exhibitions for the last decade.
Backing Britain
The advent of social distancing which 2020 brought with it meant that this year - in an unwavering desire to keep UK industry united - Made in the Midlands invested in creating their own virtual exhibition, with all the benefits of the physical alternative. Find out more about Backing Britain HERE.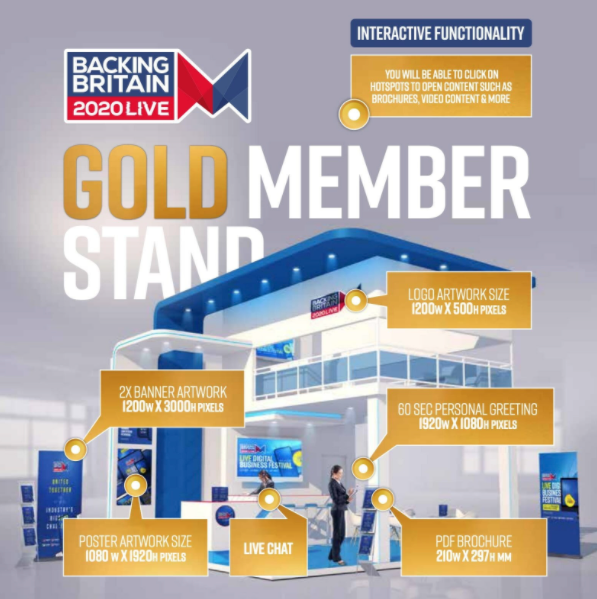 Made Futures
Launched in 2021, Made Futures is a virtual careers exhibition to promote manufacturing as a career of choice to the next generation. With an already prominent skills gap in the UK coupled with many people losing their jobs due to the pandemic, Made Futures saw hundreds of job seekers connect with numerous manufacturers through virtual stands and apply for roles through a centralised jobs board.
Ultimately, all Made in Group members were given the opportunity to support UK jobs and champion manufacturing as an "Industry of Choice" for the next generation. Find out more about Made Futures HERE.