Find out how to simply upload your latest job vacancies to the FREE Made Futures jobs board (madefutures.com) and how to make them appear on your microsite too. Keep reading to find out more from our step by step guide or CLICK HERE to watch a video.
1. Once you have logged in to your microsite site, as usual, click Jobs on the lest hand side of your dashboard
2. To add a new job vacancy, click Create New Job in the right-hand corner and fill in the relevant fields. (Remember to click Save & Close!)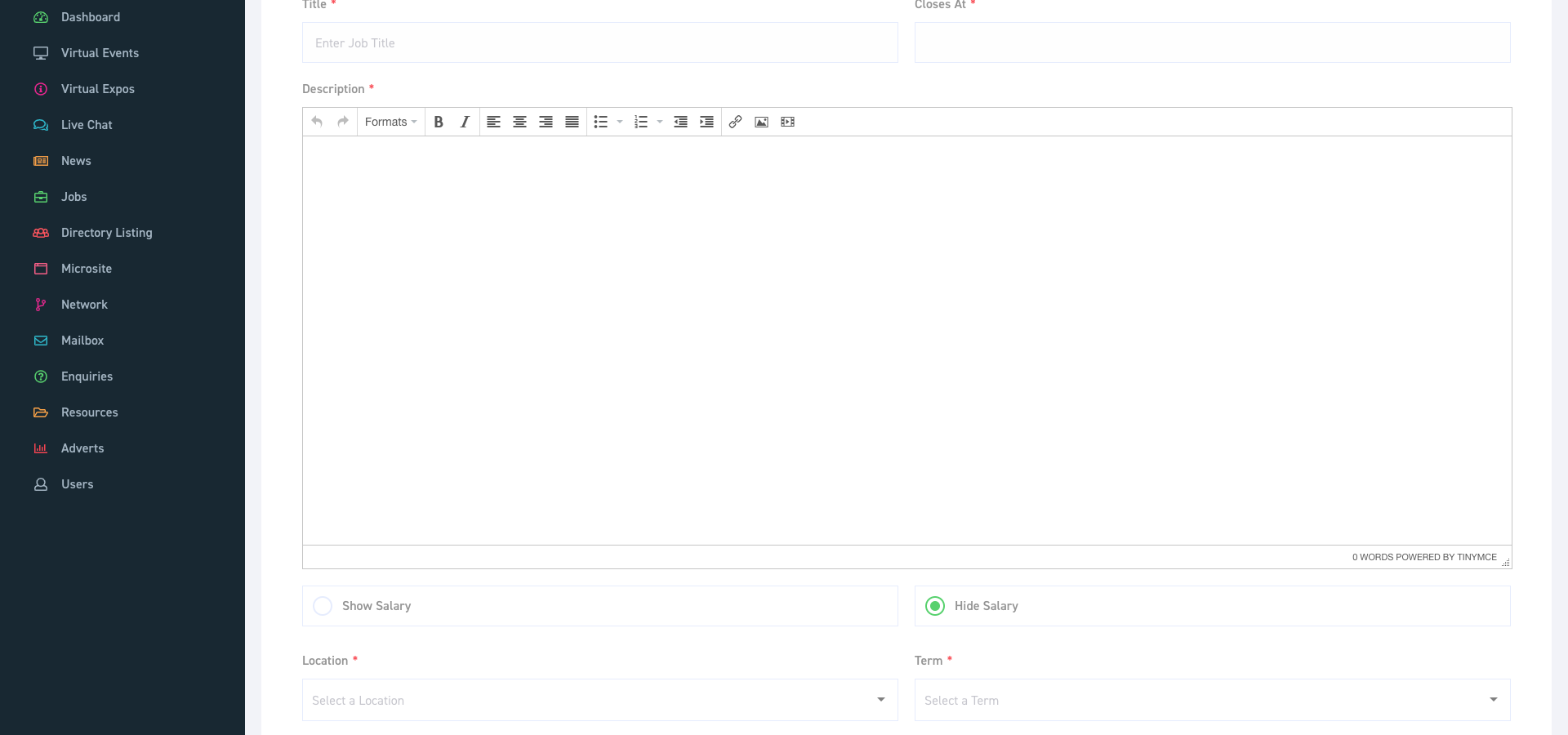 3. Once you have clicked save and continue, your job vacancy will appear on madefutures.com under employers and your company name.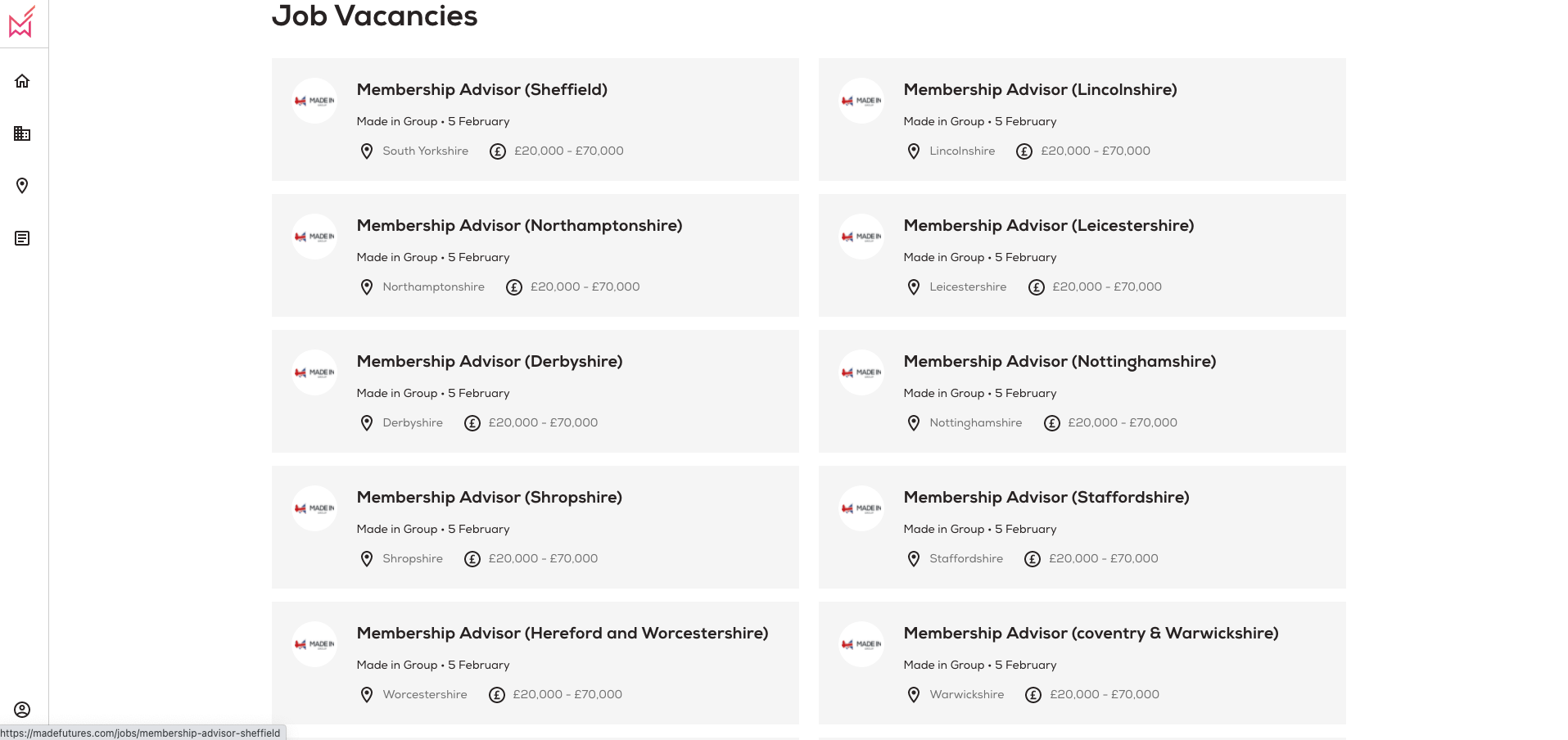 4. To ensure this also appears on your microsite, simply click microsite on the left-hand side of your dashboard and enable the jobs button. (Remember to click Save & Close!)